News

2015-12-13 Winners - Coding
It is finally time to announce the winners of the coding contest. A total of 8 teams presented their solutions for secure voting using Blockchain.

The winning team was Team Null Timmy Silesmo, Luke Sandholm Duberg, Zackarias Arman and Jacob Olofsson, all students from LTU in Skellefteå who showed a well thought out solution to the problem and also demonstrated working code in many of the parts.

Second place went to Erik Alapää from Luleå who have worked alone during the whole weekend and have developed a good and simple solution and also programmed the central areas.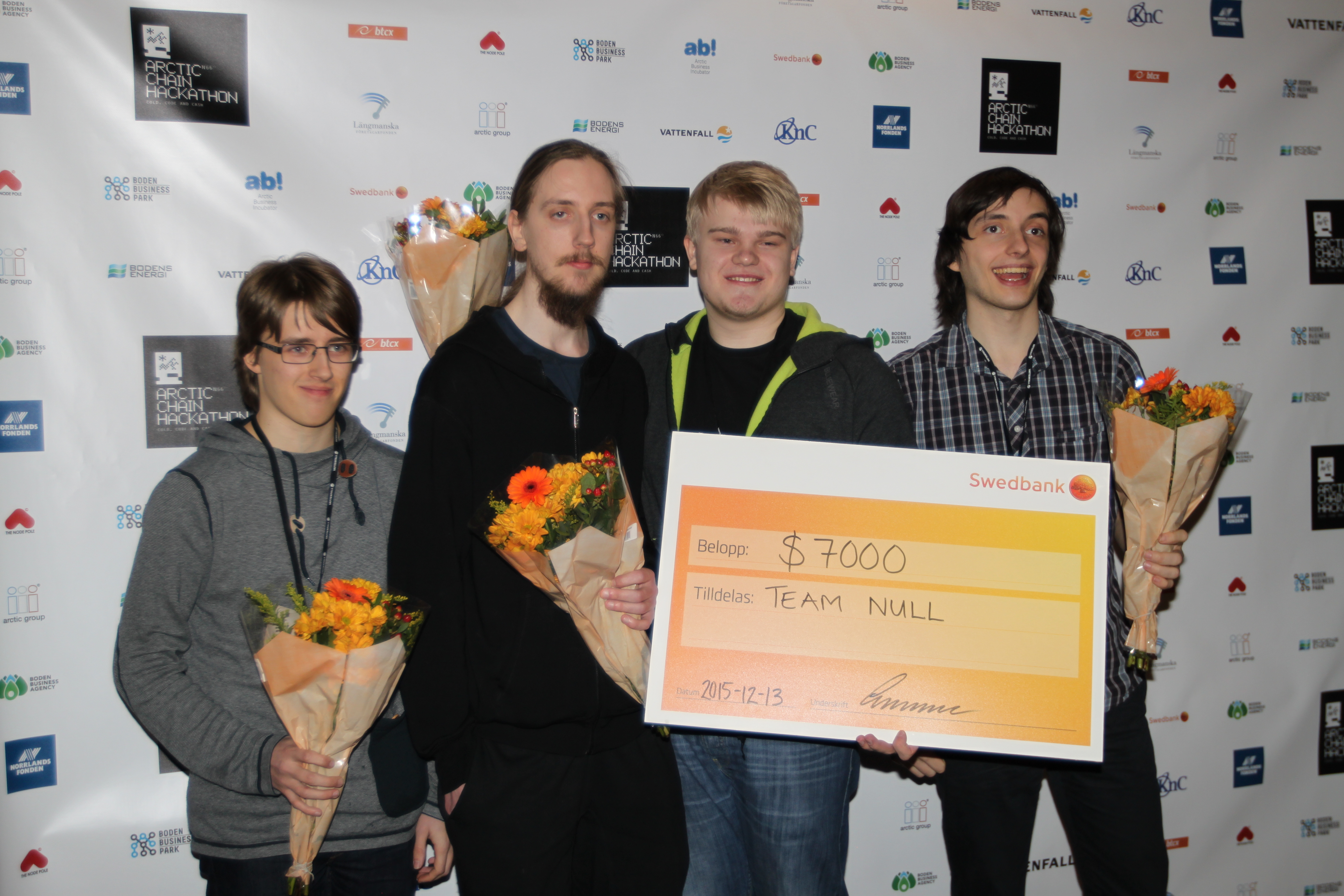 Team Null - Timmy Silesmo, Lukas Sandholm Duberg, Zackarias Arman och Jakob Olofsson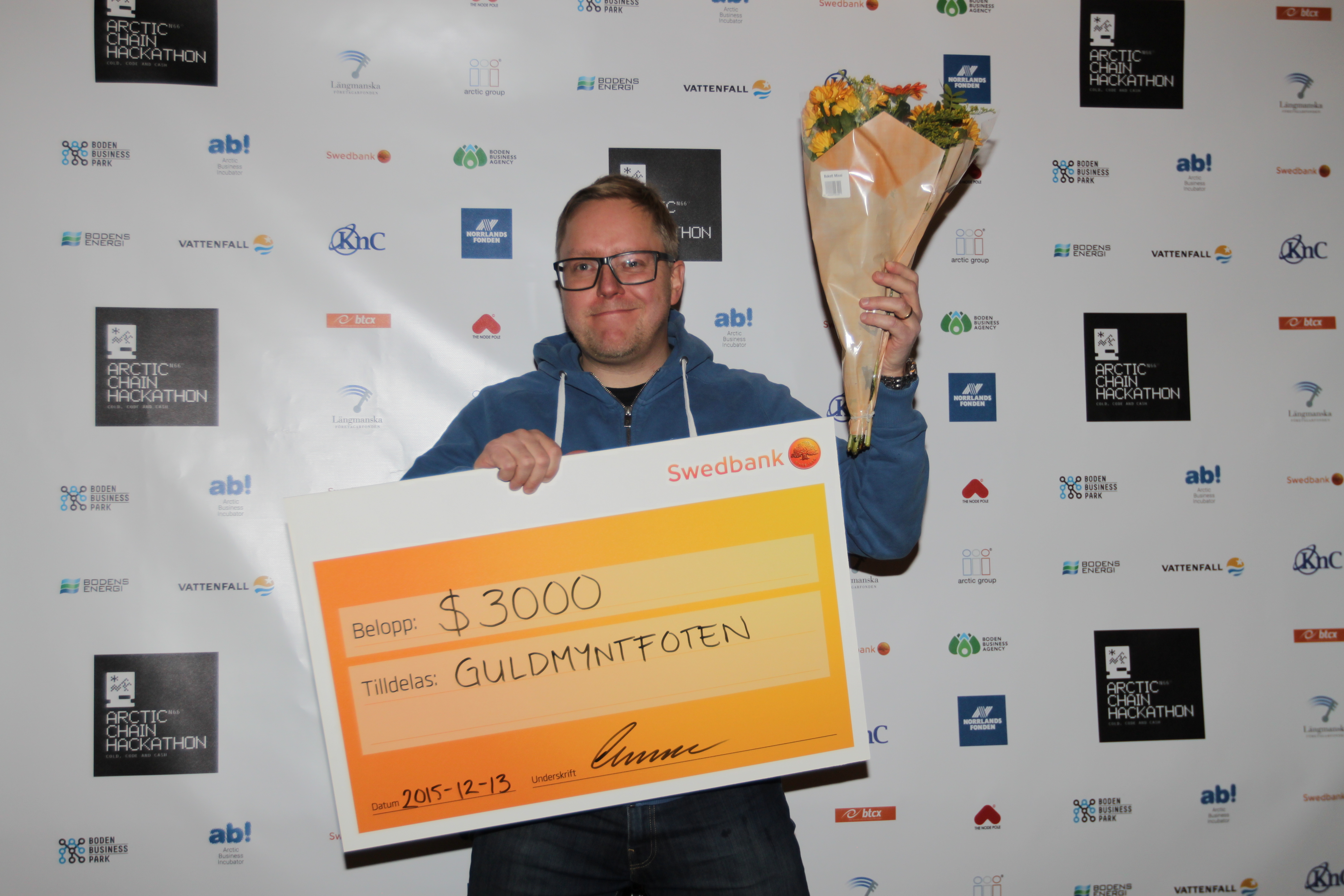 Guldmyntfoten - Erik Alapää
2015-12-13 Winner - best business idea

At 5 PM on Saturday it was time for participants of the business idea competition to pitch their ideas to the jury. The winner was Risto Pekkala from Luleå. The jury's award is given with the following motivation:

"Risto has presented a clear and concrete use case for delivering services to organizations, where they can improve and enhance the quality of their internal decision-making at the annual meetings. The jury considers that the service has great potential, can solve a real problem and achieve global reach. The service is based moreover, on the Blockchain technology "

Risto will now, together with our co-organizer Arctic Business Incubator see how they can develop the idea and take it forward.

Congratulations Risto! We wish you all the best!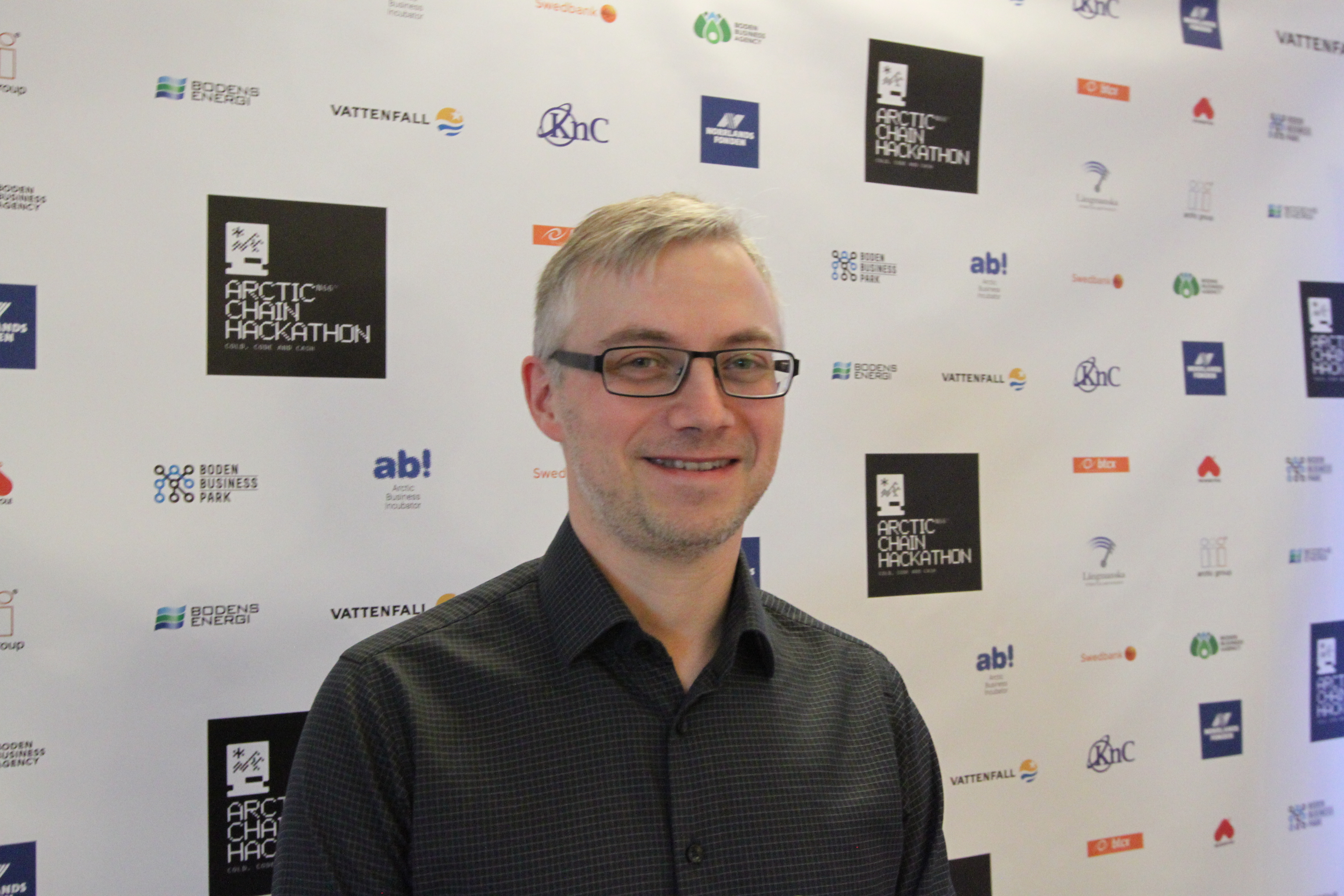 2015-12-11 Press release about the Arctic Chain Hackathon
Read more here -->>
2015-12-08 Three days left!
Three days left and we are super excited! Yesterday, all participants should have received an email from us and been invited to the participants' facebook group. Is there anyone who´s missing it please contact Malin at malin@bodenbusinesspark.se.
2015-12-01 Highlighted in Dagens Industri Today DI Digital writes about Arctic Chain Hackathon.
Read more on http://digital.di.se/artikel/knc-letar-nasta-svenska-blockchainstartup
2
015-11-27
Film Premiere
at Boden
Business Park
On

Saturday, December 12th

, we roll

out the red

carpet

when

"

The Bitcoin Experiment

" premieres,

a

film produced

by the Norwegian

production company

Hacienda

.
"The Bitcoin Experiment" is a Scandinavian road movie about the digital currency bitcoin. In a playful combination of reality-style documentary, carefully planned encounters, info-graphics and interviews with experts, national authorities and enthusiasts the film take a closer look at the phenomenon called the biggest technological breakthrough since the Internet.
The film screening
is open
to the public.
Contact us at
malin@bodenbusinesspark.se
to secure your
place!